Targeting gay men, Musl is the first dating app that allows a user to create three separate profiles for each of three key mindsets–Friend, Flirt or Fun. This means that when they are looking for new friends, they won't be interrupted by someone just looking to hook up. Expectations are clearly set and users can trust that the people they interact with want the same things.
See what Musl can do for you. No matter what you're looking for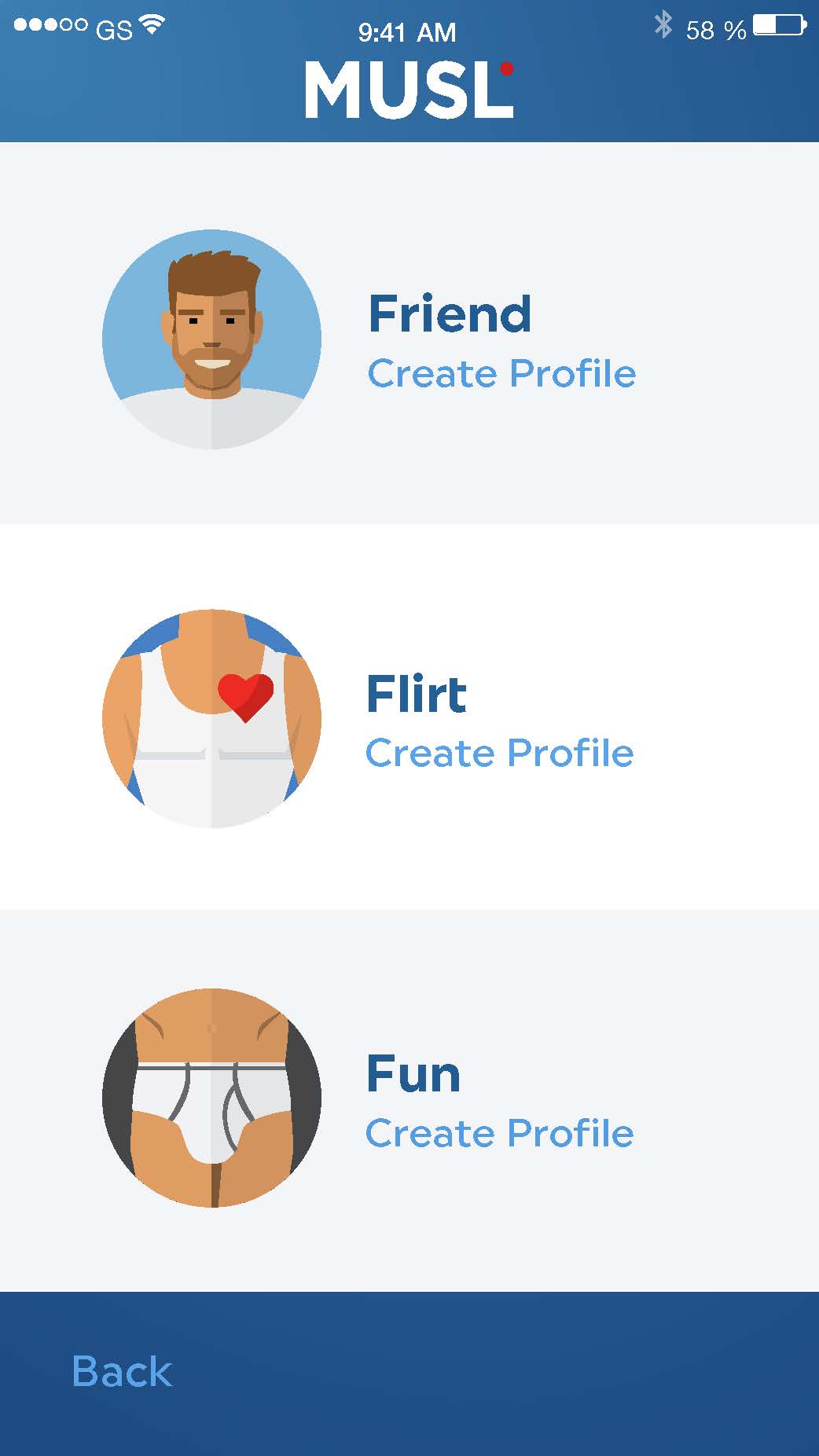 The app recently appeared at the Gay Pride events in San Francisco and has thousands of users across the globe in a very short time. In the long-term, a version of the app straight audience will be released using learnings from this. Outdoor advertising and a weekly newspaper insert supported the launch.